Save 15% with Rustic Grade Cedar
Raised beds and planter boxes are available in standard or rustic grade cedar. Rustic planters are made from the same long-lasting cedar as our standard raised beds, but allow for more natural "defects" in the wood, such as large knots, waned edges, and surface rough spots, that are mainly cosmetic and have little to no effect on the durability of the bed.
Rustic grade planters are protected by the same non-toxic waterproof sealant and 15 year limited warranty as our standard grade beds.
To choose rustic grade cedar and Save 15% off raised beds and planters, simply enter the coupon code RUSTIC15 at checkout.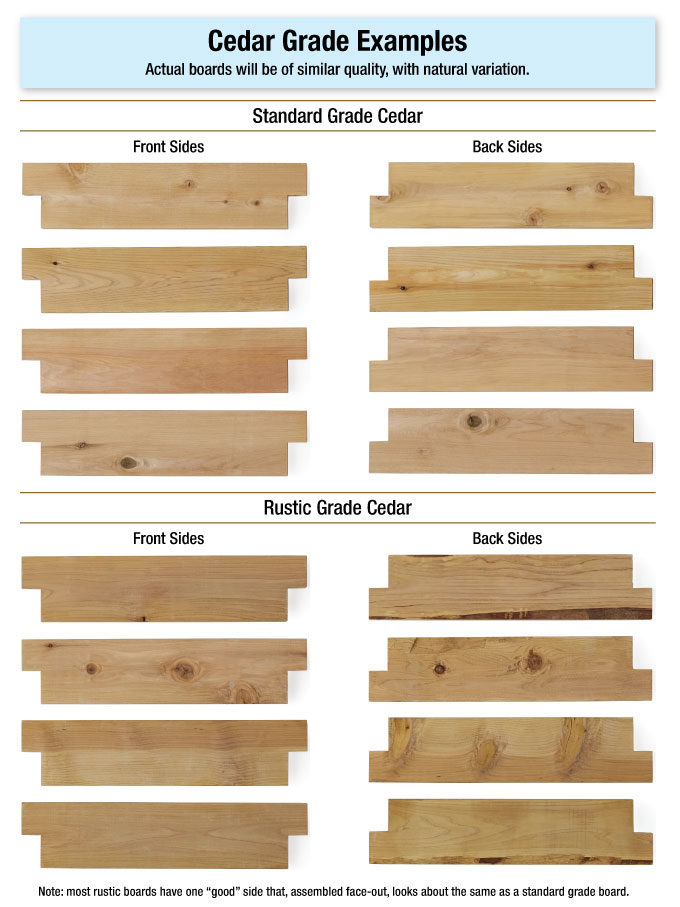 Note if any rustic grade parts are out-of-stock, we will automatically upgrade the missing parts to standard grade, free of charge, so as not to delay the order. It is therefore possible to receive a mix of standard and rustic grade parts with your order.
Rustic grade discounts can not be combined with other sales or promotional offers. If you have any questions about our rustic grade option, please call 1-800-807-3404.